William Broo started "Key Rescue" for residential locksmith in Orlando, FL a generation ago with a goal of complete customer satisfaction and on site installation. He later expanded the operation to include automotive and emerency service. Due to this mobile locksmith service he devolved a name for himself as the emergency lock repairman. It only became natural for him to make the business 24 hours a day and seven days a week.
The Key Rescue Service Team
There was no way that one man could continue this kind of service for the city of Orlando. He had to expand on his companies man power. He did this the way sports team recruit new players. Only the most talented commercial locksmith in Orlando were recruited by Key Rescue Service to expand on the services offered 24 hours a day. This includes key duplication, re-keying, transponder reprogramming, lock installation, and a complete set of locks and keys ready to be sold to the customer at any time. Each key and lock comes with the expertise that is expected of a commercial in Orlando, FL.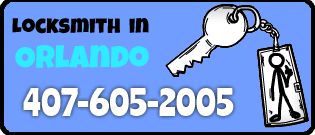 Every Kind of Lock and Key
A good lock is like a person. They are all different. Since each lock is an individual, every need of the customer is special and is treated with care. We understand that we are not just providing a 24 hour locksmith service we – are securing homes. Besides the excellent expertise that every technician has each mobile employee has a wide array of keys and locks that can be custom fitted for every kind of door. There are no limitation to the styles of locks that are available.
Key Rescue Service in Orlando, FL is Every kind of Locksmith
Any kind of commercial , residential and automotive locksmiths who are mobile and work 24 hours a day, seven days a week. There are no limitations to skills of the technicians in the our business. Every employee before work begins can give estimation of the cost of the services. We are so confident in their abilities that we assure satisfaction. A satisfaction that a half rate locksmiths in Orlando can not provide.
Qualified, Certified, and Insured Locksmiths
Our confidence is so high in the abilities of our technicians that we have left no loose strings. All of the work is insured and all the locksmiths are certified. The certification is great but with out the years of experience that comes with every employee in our business . Every phone technician is qualified to answer any question about locks and keys. They can even give a free quote over the phone about any of the services that are provided by the mobile technicians.
Ignition Repair and Transponder Reprogramming
We offer a car key repair which include reprogramming and can be used to make duplicate keys completely on site. Car companies in order to defend against theft have created car keys with micro chips in side. This new design has worked really well at preventing car theft but has created a new challenge in key repair. Our auto locksmiths are standing by with the solutions that are needed. Key Rescue Car locksmith in Orlando is available 24 hours a day seven days a week for any car lock emergency.
Every employee of ours is proud of their city. They celebrated when the Red Sox made it to the World Series and they are upset to hear about the crime in the city. A good lock is more than a purchase, it is an investment for the safety of a home. The service provided by Key Rescue Service is also an investment. The customer knows that the lock is installed correctly as well as securely as possible. There is no reason to put at risk the value of a home and safety of a family. This is the Key Rescue Service satisfaction.
A Solid Lock with Satisfaction
It is easy to underestimate the value of a lock. It is easy to think that it would save money by installing a lock by yourself. Unless you have the years of experience and complete set of tools that any technician from Key Rescue can provide then chances are high the lock is being installed incorrectly. An employee of Key Rescue Service can give loc recommendations suitable to fit the door properly as well a complete set of tools so that when the lock is installed it is secure. This is a security that can not be beat by any other locksmith in Orlando.